To announce a visiting speaker in Coming to Campus, send a brief description (maximum 300 words) of the event, including the date, time, and place, and giving the name, title, outstanding accomplishments and, if available, a headshot photo of the speaker to: Advance, 1266 Storrs Road, Storrs, CT 06269-4144 or by e-mail: advance@uconn.edu, with Visiting Speaker in the subject line. The information must be received by 4 p.m. on Monday, a minimum of one week prior to the publication date.
Publication will depend on the space available. Preference will be given to events of interest to a cross-section of the University community.
"Cultural Heritage Under Fire: Will the Archaeological Legacy of the Middle East Survive?" will be the topic of a lecture by Michael Weigl, associate professor of archaeology and theology at the University of Vienna, on Tuesday, March 4, at 4:30 p.m., in the Dodd Center's Konover Auditorium.
Weigl teaches the history, archaeology, and theology of the ancient Middle East at the University of Vienna, Austria. He has been associate director of excavations at Tel Kinneret, Israel; Betsaïda, Israel; and Tel el-Ajjul, Palestine.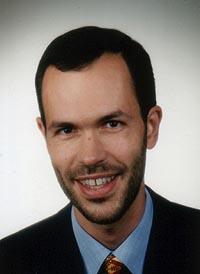 Michael Weigl
For more than a decade, Weigl has focused attention on the regions of Iraq and Israel/Palestine, documenting the devastating consequences of long-term political turmoil for preserving and studying the cultural heritage of such sites as the ancient Levant (Syria-Palestine), the Sea of Galilee, and ancient Mesopotamia - the "Cradle of Civilization." Author of four books and co-editor of six more, Weigl is best known for his research on the Aramaic Achikar traditions.
The event is the second in this year's Beverly and Raymond Sackler Art and Archaeology Lecture Series. Admission is free. A reception will follow the lecture.
---