This is an archived article. For the latest news, go to the
Advance Homepage
For more archives, go to the
Advance Archive/Search Page.

A Piece of UConn History: Ski Class - 1920s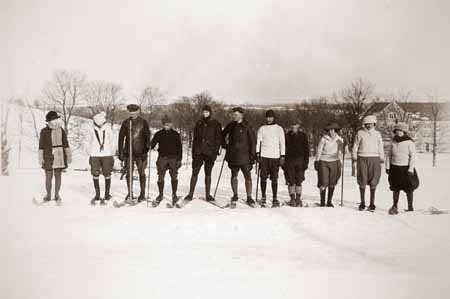 Picture From The Past - This photograph of a ski class is believed to be from the mid-1920s. The members of the group are at the top of the slope known as the Great Lawn, facing away from Route 195, Horsebarn Hill, and left, and Holcomb Hall, right.

Below are close-ups showing the ski equipment - and ski attire - of the period.
[ Photo From University Archives ]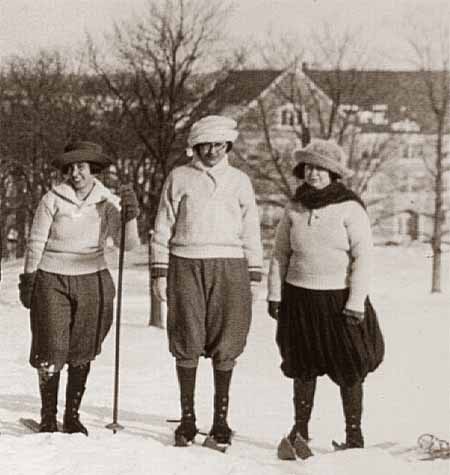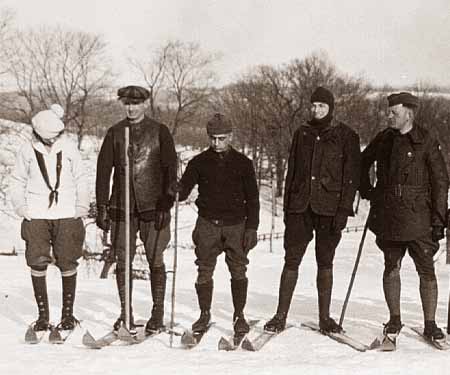 ---