This is an archived article. For the latest news, go to the
Advance Homepage
For more archives, go to the
Advance Archive/Search Page.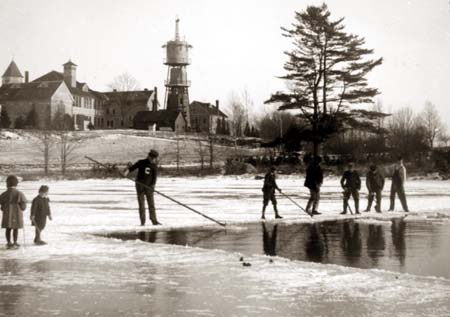 The Duck Pond, now known as Swan Lake, was used for skating and hockey in the early days of the University - and it was also used to harvest blocks of ice for use in kitchen ice boxes. Seen here around 1907 are students and faculty using long-handled blades to cut the ice into blocks. In pre-refrigeration days, the blocks were kept in an icehouse near the pond on North Eagleville Road. They would be delivered as needed to the college kitchen and local homes to preserve food during the warmer months of the year.

In the background is the main college building. Known as Old Main, it was built in 1890. It was replaced by Beach Hall as the central administration building in 1929.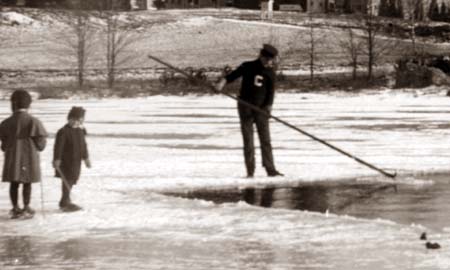 [ ABOVE ] Detail of the photograph shows two children watching the ice cutters, who include a student wearing a Connecticut Agricultural College jersey.
[ BELOW ] Another detail close-up shows the other ice cutters -- a group that includes students, faculty and possibly college staff.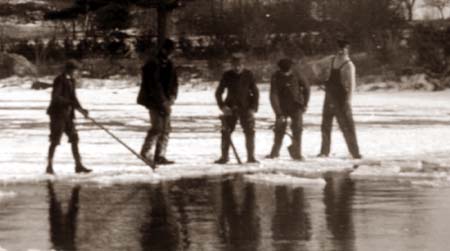 ---